Come Play Agility With Us...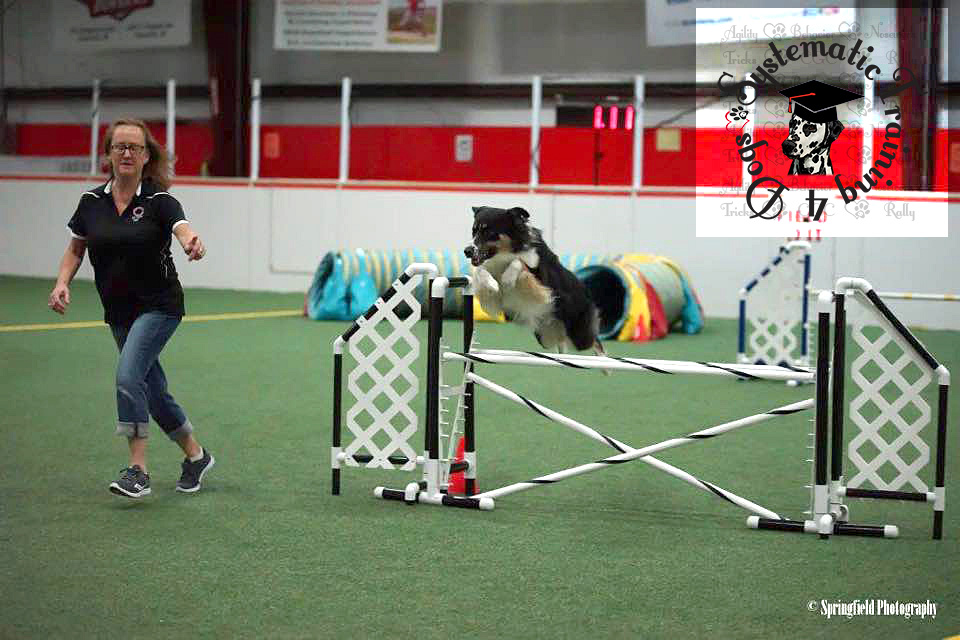 Agility is My Passion...
Since I first built my own course in 1990 and started letting some friends come play agility I have strived to help my dogs and those I train into great working partners who WIN! Agility is a wonderful way to spend time with them and develop solid relationships. I am convinced that a positive reward-based training approach will maximize the potential in every team and increase their enjoyment and satisfaction - both on and off the course! You know what they say, A Good Dog is a Tired Dog!
Professional Handling...
I also run dogs for others. Obviously this works best with dogs that I have trained and know well, so if you're interested in me training and running your dog, please let me know up front so that your dog's class can be tailored to what you want. Contact me regarding handling fees.
Tricks...
Interested in Tricks Titles for Your Dog? I can help - click here for info!
Training Videos
We are slowly adding Videos to assist our students with training. It is our intent to make these videos available only to students. Please do not share our passwords with others. Anyone who is a student can request the current password to access the videos via FB Messages, Messenger or email. We really don't want to have to change the password too frequently, but will be forced to do so if traffic on our video pages indicates unauthorized traffic. Click here for a list of current videos. Please come back from time to time and see what's new.